Watch
"no impulses un proyecto que sea incapaz de trascenderte" #innycia
Watch
Yo #soy15m
Como parte del #15m me declaro una persona pacífica y condeno radicalmente todo tipo de violencia: la de los violentos infiltrados en nuestras manifestaciones, y la del Estado, que ha causado más dolor y heridos. Además, condeno la manipulación mediática que enfatiza la información sesgada, parcial o errónea con el propósito de demonizar a los ciudadanos. Si me manifiesto en la calle es...
3 tags
Watch
http://www.emprendedorestv.com/video/752-1/emprendedores/agora-news
3 tags
Santiago Cervera aclara la postura del PP ante las...
Santiago Cervera Soto | 5-9-2009 a las 11:33 | Permalink Soy uno de esos tres diputados, y quisiera aclarar lo ocurrido el jueves. Estábamos citados una docena de personas para una reunión de trabajo en relación con la protección del menor y la prevención de la delincuencia (activa o pasiva) en esas edades. El trabajo era complejo, porque pretendemos proponer una amplia reforma legislativa en...
4 tags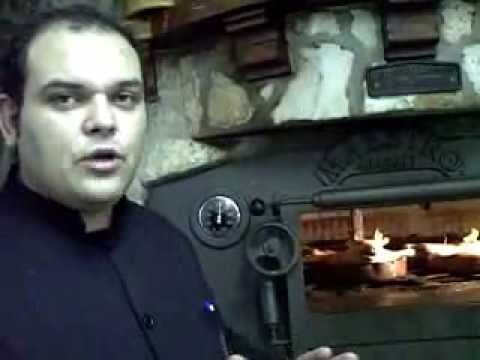 2 tags
un fragmento de Brands&Video en...
La quinta ha sido de Agora News, donde su fundador Jaime Estévez ha bordado su presentación y su plataforma y modelo de negocio, explicándonos que son una agencia de noticias para Internet que sirve sus noticias con licencia copyleft (probablemente sea la única que lo haga), y que están experimentando ya en trabajos hechos específicamente para anunciantes, con un coste muy inferior al de la...
4 tags
Watch
un gran trabajo de @julietabolullo en su tiempo libre… a pesar del poco que le dejo :)
1 tag
4 tags
Watch
Ignacio Escolar anuncia que después de verano saldrá a la luz su nuevo diario digital llamado 'Eldiario.es' MADRID, 26 (EUROPA PRESS) En declaraciones a 'Agoranews' recogidas por Europa Press, Escolar explicó que para poder llevar a cabo esta iniciativa contó con la colaboración de su hermano, con el que montó una empresa basada en la tecnología y que servirá de base a...
2 tags
2 tags
2 tags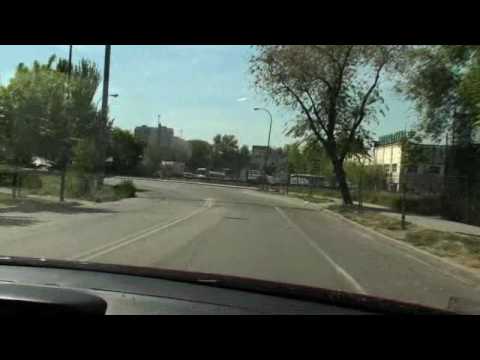 1 tag
Watch
¿personas o números? (espeluznante testimonio de una empleada de banca tras el último cafe&finanzas)
2 tags
Paul Krugman, Nobel de Economía, en Madrid
"la perspectivas son aterradoras. Esto es lo más parecido a la gran depresión. Nunca pensé que vería nada parecido en mi vida!
Watch
El desliz freudiano de Zapatero
1 tag
Así será el nuevo gobierno vasco →
1 tag
Con Internet, tu pyme vende más →
3 tags
ABC despide a la mitad de su plantilla →
1 tag
Watch
Compensar la imagen (taller de videoblogs-@drvicious)
RTVE producirá el canal de televisión del... →
3 tags
los digitales tradicionales se unen frente a los... →
4 tags
Carrera de fusiones en la televisión (Juan Varela) →
3 tags
Watch
un reconocimiento merecido :)
1 tag
La web será audiovisual →
4 tags
La cuesta de enero y la prometida financiacion ICO →
3 tags
vender ya no es vender
@javig Dice: Febrero 6, 2009 a las 12:34 am editar Entiendo tus argumentos, la verdad que da que pensar, pero hay gente que directamente no se nos da bien vender, aunque creas en tu producto, ¿personas así no podemos emprender?. jaimeestevez Dice: Febrero 6, 2009 a las 12:39 am editar @javig Lo que he pretendido mostrar en mi post es que vender ya no es 'llamar a cien puertas para que...
2 tags
Un comentario al post de Lluis Bassets sobre...
El post original: El parloteo es el mensaje He podido observar en los últimos días algunos usos de twitter, la red social de mensajería corta que está pegando fuerte sobre todo entre los jóvenes. Se sabe que tuvo un notable papel en la comunicación entre la gente durante los ataques terroristas de Bombay. En las catástrofes está claro que es una forma de conexión instantánea que permite...
2 tags
"Cuando un grupo de comunicación quiere competir tanto en el mercado de la radio..."
– http://www.tintadigital.org/2009/02/02/redacciones-¿integradas-o-separadas/
2 tags
....spotify... →
1 tag
2 tags
"las redacciones de papel y online de 20minutos se... →
2 tags
Mis compañeros de ADN.es salvan sus trabajos (que... →
3 tags
Adn.es relanza su portal de vídeo, pese a todo →
3 tags
Watch
El Patio Maravillas se rebela frente al mandato de desalojo judicial
2 tags
Watch
El futuro del vídeo en la Red, según Gina Tost
2 tags
Watch
@popiplo y @soulinake, reporteros en la nieve
4 tags
Juan Varela aporta su visión del cierre de ADN.es →
2 tags
Twitteros: cinco hallazgos del 2008
Siguiendo el meme lanzado por Angel María procedo a desvelar mis cinco grandes descubrimientos en Twitter durante el año que acaba de expirar (algo difícil, considerando que mantengo 623 'following' la mayor parte de ellos agregados este año): @abladias: Fernando Polo eleva el nivel con cada nuevo tweet y logra aplacar el mono de no leerle más a menudo en su blog. Una experiencia...
3 tags
Watch
La ComunaTV se estrena -y lo borda-
Mi Nube recibe 400.000 euros de inversión de Caja... →
2 tags
Why journalists find change so difficult - it's... →
1 tag
Demotix is the UGC picture agency (direct from...
vía: TechChrunch Demotix, a new startup coming out of London, is taking a pretty interesting approach to reinventing the newswire and with the wave of news coming out of the Israel/Palestinian conflict right now it is coming into its own. If you ever wanted to know what life and death was like on the ground in the middle of a war, this is it. The idea is simple: anyone can shoot video or...
4 tags
Watch
Exposición del proyecto 2005Hiritarrok en las jornadas eGipuzkoa
2 tags
Watch
La Navidad, según LaComuna.tv
3 tags
Discutible balance de la integración de...
vía Arsenio Escolar ¿Mejoras como periodista en una redacción integrada? Hace dos años pusimos en marcha el proceso de integración de las redacciones de 20 minutos y 20minutos.es, proceso en el que fuimos pioneros en la prensa española y aplaudidos por la profesión. Ahora estamos haciendo balance del proceso: acabamos de realizar una encuesta entre todo el personal de redacción. Se contestaba...
2 tags
Mobuzz y sus tres comunidades (que en realidad... →
1 tag
Watch
Eduardo Arcos y Christian Van Der Henst debaten en este podcast sobre el cierre de Mobuzz, vía Jambitz